Testimonials & Reviews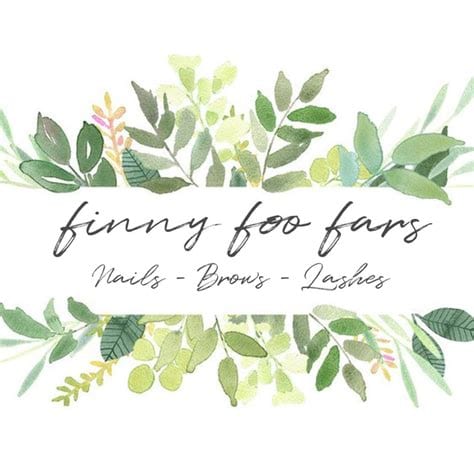 ★ ★ ★ ★ ★
Finny-Foo-Fars Beauty Box always strives for complete client satisfaction. Following each appointment I invite clients to discuss or leave reviews of what they particularly enjoyed about their treatment or offer suggestions that may help improve their future visits.
By listening & acting on these reviews & feedback, I hope to achieve my ultimate aim for Finny-Foo-Fars Beauty Box which is to "provide professional & tailored treatments in an environment that clients love & to build long-lasting relationships of trust & commitment".
Below is a complete & honest set of reviews & testimonials available to view on Google, Facebook, Yell.com & FreeIndex. Just click on the links & see for yourself & if you haven't yet done so please feel free to leave me a review on any of these platforms.
★ ★ ★ ★ ★
I had a lash lift with Finny. She was brilliant, very professional. I'd had a lash lift done previously but Finny did it SO much better. Very impressed. Would recommend.
Opening Hours
Monday
09:00 – 19:30
Tuesday
09:00 – 19:30
Wednesday
09:00 – 19:30
Thursday
09:00 – 19:30
Friday
09:00 – 19:30
Saturday
09:00 – 19:30
Sunday
09:00 – 19:30